NIn case you are not aware, high school can be very draining. Finals are particularly sapping. After several days of winter break, I'm suddenly feeling human though. I blame a huge bag of starburst and several seasons of Gilmore Girls for this reemergence into the species.
It's freakishly obsessive. Anyway, I apologize for post delays, AGAIN. I shall do better, promise.
My Christmas was good; I didn't post anything (blame this anti human streak. It's a very please-god-let-me-ace-my-finals way of life and doesn't leave much time for anything other than studying and the occasional working on my stories) but my Xmas was lovely. To quote Ron Weasely, it was good haul, plus I got to hang out with my family.
I also got this:
Which was very good. I got a lot of others, too, but that's the only one I'm actually finished with. Now it's my mission to steal Battle Royale from my sister.
So far, we have had snow several times here. It's great; we had a white Christmas. Well, the driving in snow part wasn't so great, but it was pretty. My dad, sister and I went to see Avatar a couple of days ago . . .
For a movie about ten foot tall blue people, I found it amazing. It was pretty, it was deep and hey, there were even dragons.
Look! Dragons!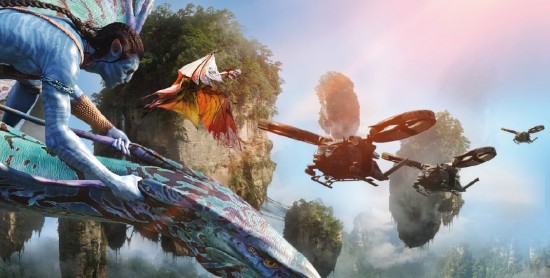 It was the kind of plot that you read about, actually, but think would never get translated to movie. Too controversial, maybe. Boring, perhaps. No one but nerds would go see it.
Well, I am a Class A nerd, but I have friends who aren't (shocker) who have loved it as well. The special effects, perhaps? Or--
Oh, I know.
The ten foot tall blue people.
More later.